Program in Stock Market Trading
October 18, 2022
2023-09-08 10:50
Program in Stock Market Trading
Program of Stock Market Trading
Whether you're new to stock trading and need to learn the basics or you're experienced, you'll find a course that will help you make the most strategic trading decisions. Join thousands of learners and take a stock trading course with the soft academy
Your Stock market Introduction begins today, With a Series of Carefully curated modules about the A to Z of the markets. You also get to learn about the stock market in the context of other investment personal finance taxation and more. Get started on your journey today.   
Interested in studying about the markets? You can get started out with inventory market publications online, free of charge. These inventory market publications assist you recognize all about buying and selling and investing in equity. Also, with share market guides like Smart Money, you can extend your horizons and research extra about private finance, taxation and different types of investments too.
In fact, Smart Money comes with precise modules for beginners, merchants and investors. So, no rely which class of people you belong to, you can constantly locate some thing beneficial in share market publications like this.
It is convenient to get commenced with a inventory market course. All you want to do is open up the chapter you're fascinated in and begin reading. Smart Money takes it up a notch, with movies and podcasts that assist you recognize the markets whilst concurrently preserving the studying fascinating and attractive for you.
So, if you're searching for a complete share buying and selling route that can increase your horizons and make you apprehend finance, buying and selling and investments better, Smart Money may additionally be simply what you need!
Get in Touch and Let us Built up for your Career
Meet Our
Industry Mentor
The SOFT Academy have the industry's best mentors with years of experience and vast knowledge of the industry, they will guide you to success.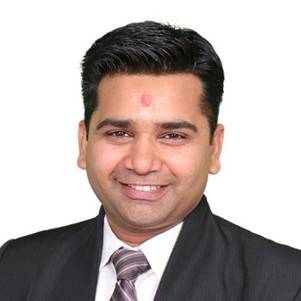 Mr. Viral Shah, the CEO of the company, has experience in developing different types of businesses in his more than 22 years of tenure, which leads his profile to a business consultant. His core expertise is in developing a business model with new ideas, management, and marketing.
Arun Chaubey
/ Stock Market Mentor
SEBI & NISM empaneled trainer with 5+ years of experience across multiple investor awareness program & CPE programs for equity derivatives, currency derivatives, mutual funds & SORM (Securities Operation & Risk Management) Possesses proven track record of 16 years in helping stock market intermediary to achieve knowledge goals through customized exercise programs.
The Soft Academy
Achievement Certificate
The Soft Academy brands here to show off Our Academy's reputation and students can trust more.